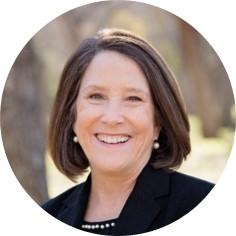 "We understand that creating an environment of trust, collaboration, caring and fun is what differentiates us from our competitors. At RATP Dev, our goal is to hire the best and the brightest knowing that diversity brings new ways of thinking and improvements in all that we do."  - Patty Fritz, VP, Human Resources
From our frontline bus operators to our leadership team of General Managers, we love what we do and we know you will too. Employee contributions are a valuable part of how we deliver excellent service to our customers.
RATP Dev encourages the professional development of our employees in the United States and around the world. With our support, every employee is empowered to pursue their career aspirations.
Let's Connect
RATP Dev's ambitions for growth can only be achieved with the help of its employees. Aware of the challenges that lie ahead, we have developed a proactive HR policy for internal mobility, development, and talent management. 
Every employee plays an active role in deciding his or her career path. Employees are given various resources and opportunities to pursue a career in their home country, or abroad. Be it a change of location or function, HR teams are there to promote career mobility and help employees along the way. We hope to build a more global company, enriched by international employee mobility. 
People Are Our Top Priority
RATP Dev is one of the largest public transport operators in the North America—and the world. You can be part of the journey as we draw on our most valuable asset: our people.
RATP Dev maintains a strong foundation and commitment to growth throughout North America. By focusing on Operational Pillars, we can accomplish goals as a company and best serve our communities.
45
years of experience in transit
40
cities and communities
Job Opportunities
CONNECTING TALENT AND OPPORTUNITY
Joining RATP Dev means promoting more sustainable cities through innovative, accessible, and environmentally friendly mobility solutions.
With numerous opportunities in both established locations and prospective business, we want to connect with you. Help us manage superior transit systems, increase ridership through communities, and create seamless passenger experience.
If the qualities listed below describe your personality, RATP Dev USA could be a great fit for you!  
Dedicated
Creative
Passionate