RATP Dev USA Welcomes Gregg Formella as General Counsel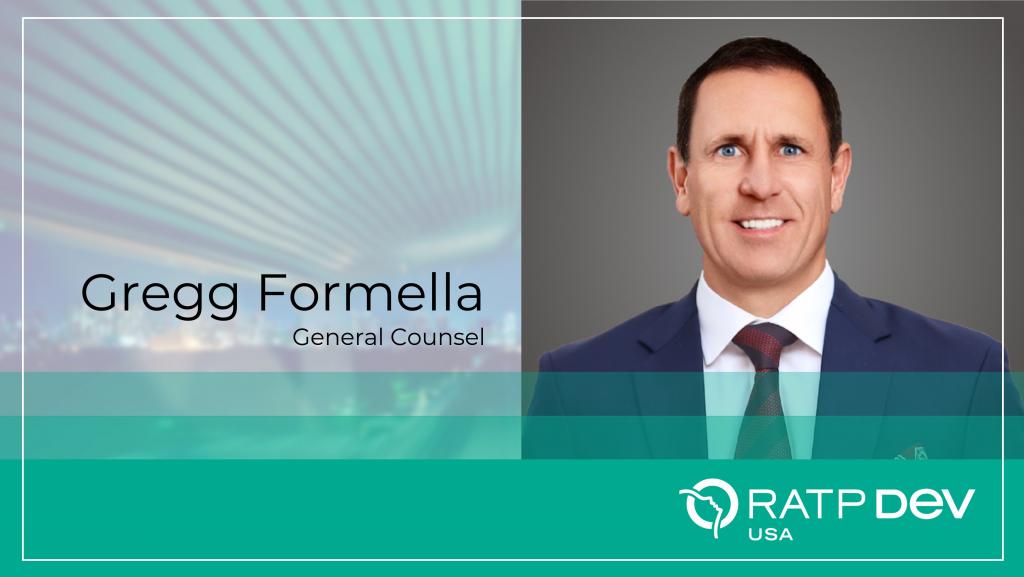 (June 21, 2022) Gregg Formella is a corporate attorney with over 25 years of experience, including prior service as a General Counsel. He is licensed in three US states (TX, TN, and WI) and is Board-Certified in Labor & Employment Law (TBLS). 
Gregg has a passion for the transportation industry, which began near the outset of his legal career – when, for about five years, he was an outside counsel for a large metropolitan transit system. He then moved in-house, to a major airline, where he spent some 15 years. He has served in various Legal, Human Resources and Labor Relations roles. 
As a "transplant" to Texas about 20 years ago, Gregg and his wife, Marcela, reside in Southlake (near Fort Worth). Both are involved in a number of community organizations. 
Gregg notes that he is "delighted" to be joining RATP Dev and that he is "very much looking forward to meeting everyone and to the privilege of serving as General Counsel on behalf of Arnaud, his leadership team and the entire organization." 
Gregg will report to Stacy Winsett, Chief People Officer at RATP Dev USA.