We Welcome Stacy Winsett, Chief People Officer, to RATP Dev USA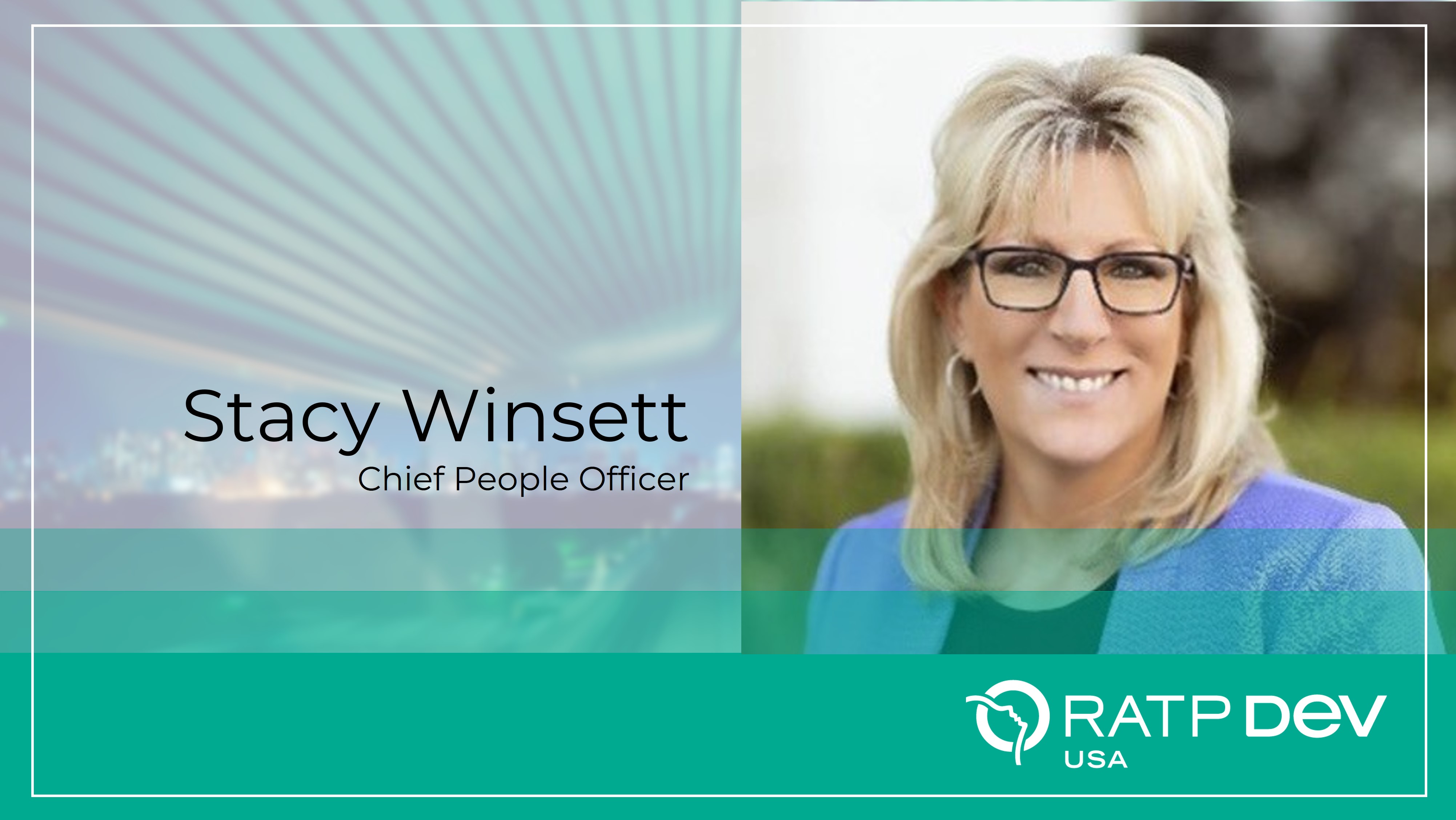 (Feb 2, 2022) - RATP Dev USA, the North American subsidiary of the global transportation provider, today announced the appointment of Stacy Winsett, as Chief People Officer. As part of her new role, Stacy will utilize both her passion and personal commitment to champion the alignment of people as a way to drive performance and significant revenue growth for the company across the U.S.
"I'm honored to be joining RATP Dev USA," said Stacy Winsett. "I'm a firm believer that you're able to achieve winning results through true business partnerships. It's my goal to focus on listening to the employees who make this company great as we partner together to create consistent results-driven successes."
Stacy holds over 20 years of experience in producing winning results for public, private equity, and Fortune 100 corporations. Before joining RATP Dev USA, Stacy's previous positions include Vice President Global Human Resources of Trillium Flow Technologies, Vice President Human Resources of Herc Rentals and VP Global Human Resources of Orica. Stacy has diverse industry experience across national and global transportation, airline, manufacturing, mining, oil and gas, as well as equipment rental industries.
"Stacy has an exceptional track record and we believe her perspective and ideas are going to transfer seamlessly across our company," said Arnaud Legrand, Chief Executive Officer of RATP Dev USA. "She has not only proven to be a successful leader but at the same time has shown her care for people and transformation. Stacy's expertise in strong employee and labor relations will be an invaluable asset for the future of RATP Dev USA."