Challenge
The city of Augusta needed an operational partner to manage and quickly improve services.
35
fixed route, paratransit, rural transit vehicles
2013
year our first contract started with the City of Augusta
Solution
RATP Dev established a six-person transition team to complete outstanding activities within five days. Today, RATP Dev delivers end-to-end operational expertise including human resources, vehicle preventative maintenance plans, customer support, and management oversight while working closely with city staff to support transit service enhancements and modifications.
RATP Dev provides a fixed-route, ADA compliant paratransit service in the city of Augusta and demand response services in Richmond County, GA, outside the city limits of Augusta.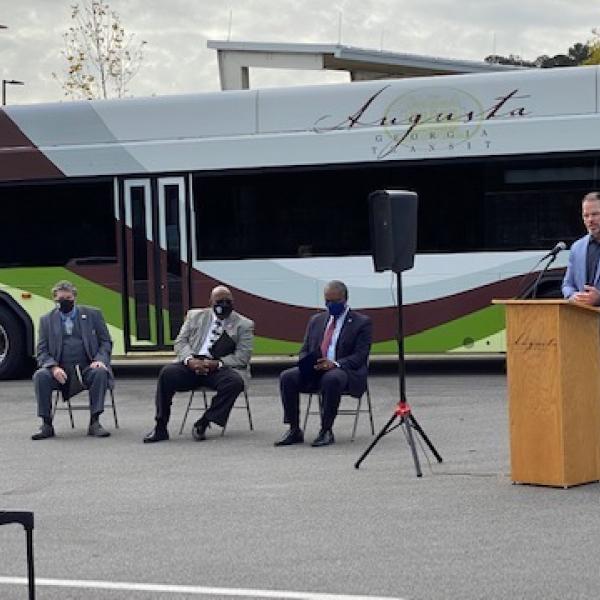 " We Feel Good " - AT Motto