Challenge
Support efforts by the City of Arlington to host new and exciting events both in peak and non-peak season.
Solution
Arlington Transit Management provides a free service to participating hotels in the Arlington Entertainment District to various sporting events including the Rangers service, as well Six Flags and Hurricane Harbor from March - September.
We serve events at Globe Life Field, Choctaw Stadium, AT&T Stadium, and E Sports Stadium. Once the season closes, we service the Cowboys and College football at both AT&T Stadium and Globe Life Field, as well as other peripheral events as requested by the Arlington Entertainment District.  
Arlington is staffed seasonally with all part-time operators; the agency receives request to provide service to most events at Globe Life Field, Choctaw Stadium, and AT&T stadium in both peak and off-peak season. 
Following shutdown off these venues during COVID, the agency received requests such as servicing the World Series and the National Finals Rodeo, winning the designated hitter award for service delivery for RATP Dev USA in 2020. The World Series was the first event held in Globe Life Field, and the first event following COVID closures.  The agency had two weeks' notice in our off season to prepare, and successfully ran the first World Series to be held at one site since 1944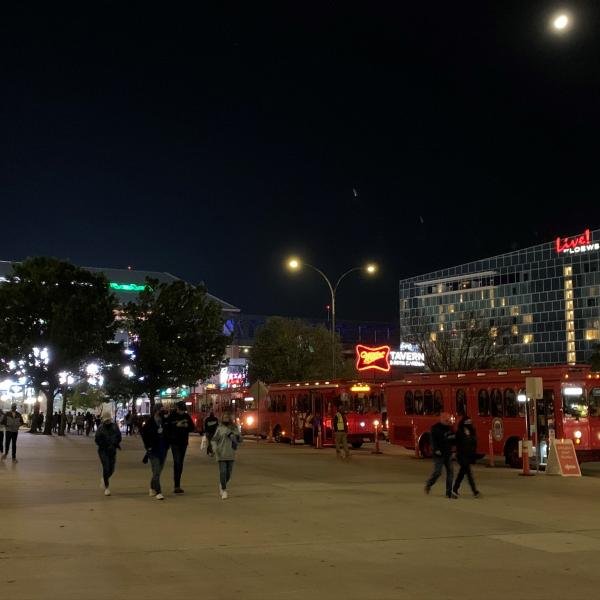 "The Trolley Operators and Supervisors are ambassadors to the city. Superior customer service and a positive attitude are essential in what we do everyday."
Abbie Hannie
General Manager