Challenge
Provide a stress-free, affordable and customized alternative commute to Bristol residents, thanks to new technology
Contribute to the decongestion of the city of Bristol
Offer a friendly and personalized customer experience
4.9/5
average customer satisfaction rating
80,500
kilometers travelled every year
£4.5
average fare per trip (cheaper than taxi and only slightly more than bus)
Solution
Getting around Bristol was a hassle of traffic jams, car horns, stress, and pollution. Much of that was caused by the large number of commuters driving to work. Our innovative mobility offer, Slide, saved the day. It uses new technology to ease city traffic... and get locals smiling again.
RATP Dev has come up with a new mobility service for Bristol residents. The tailored solution is as comfortable as it is friendly. The affordable ride-sharing arrangement provides a genuine alternative to buses, taxis, and cars. New technologies make this offer possible. 
 
The concept features on-demand transportation between work and home in eight-seat minibuses. Users enjoy a comfortable, quick, reliable commute for a set price determined beforehand. 
 
In partnership with the digital start-up Padam, we created a powerful, easy-to-use app.  
 
In a matter of months we achieved several milestones: 
• Created a brand identity and launched new marketing tools 
• Hired and trained drivers 
• Deployed a fleet of minivans 
• Attracted passengers through a targeted social media campaign
• Rolled out a user-friendly, personalized customer experience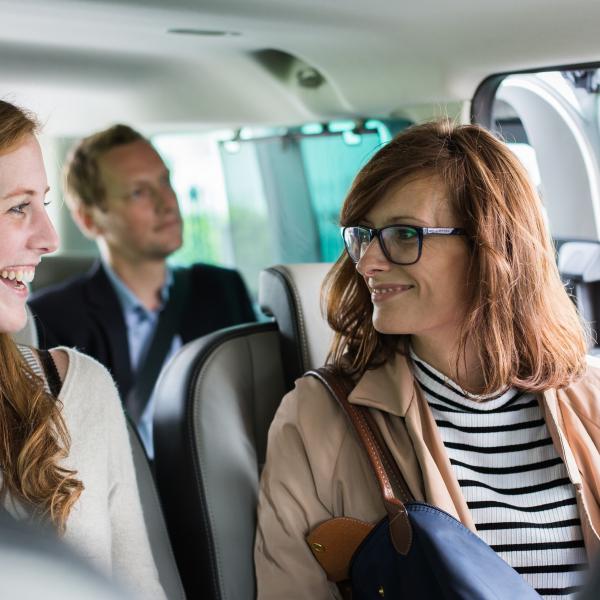 "Slide has been amazing, improving my commute and giving me a lot more quality time in my day."
Tamryn Stevens
Slide customer
Learn More
Slide Bristol
Coralie Triadou
Business Development Director UK
Contact us